Our Story
Corrado Abbattista, CEO of ABBA Metal Works Inc. came from Italy in 1968 bringing with him the trade of fabricator of ornamental iron works. He learned this trade by working at an iron shop in Italy after school.
Before starting ABBA Metal Works, Corrado worked for Conrail repairing bridges for the railroad from Little Ferry, NJ to Buffalo, NY.
Corrado started ABBA Metal Works in 1987 in a small garage in North Bergen, NJ. In order to get customers, his wife, along with their two children, would stop at construction sites to leave ABBA Metal Works business cards. Many great business relationships were built this way, resulting in many happy customers and hundreds of projects completed over the 30 plus years that ABBA Metal Works has been in business. Since 1987, the business has expanded to include structural steel for not only private projects but schools, parks, New Jersey Transit and State work.
In 1991, Corrado's son Mark started going to work with his Dad on Saturdays at 10 years old. He painted and sanded aluminum at that time. By the age of 18 he worked at ABBA part-time while attending school. When Mark turned 21, he became Vice President of Operations alongside his father. Since then, the company has grown from a small fabrication shop with 3 employees to a team of 14 hardworking and talented individuals focusing on different aspects of our projects.
Our goal at Abba Metal Works Inc. is to provide quality and reliable craftsmanship to our clients. We value customer trust above all else and take pride in our ability to meet and exceed your expectations.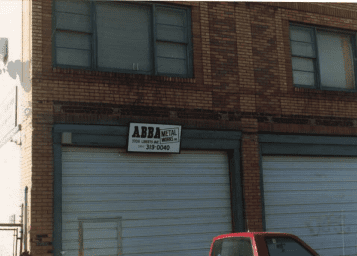 " The two most important things in life are a happy family and a solid structure. "
—Corrado Abbattista, CEO of Abba Metal Works, Inc.
Quality
Our team of experts always works with high-quality materials to ensure your maximum satisfaction.
Seasoned experts
To ensure the best results, we employ a team of experienced and proficient industry experts.
Customer Satisfaction
Customer service is paramount to making sure everything is exactly how you want it.
Check out some of our recent projects to see how we can help you.
[/db_pb_gallery]